Contract Manufacturing Specialists of Michigan
If you are looking for the best laser cutting and metal fabrication services in Michigan, we have you covered. Our company has the right machinery and equipment to offer high quality services to our esteemed clients at the most affordable rates. Therefore, you should not shop belong Contract Manufacturing Specialists of Michigan when looking for these services.
Here is a list of the services that you can get from our brand. One thing you can be sure about is that we are going to exceed your expectations.
Powder coating is one of the best ways to treat your metalwork to enhance their look and increase its durability. The most important thing is to make sure that you make these applications in the best way possible. It is good to use a company like ours that has a lot of experience in metal works. No project is too hard for our team to handle. We work around the clock to make sure that we are giving your metal products the most beautiful and highly durable finish.
To get best-fabricated products, you need to come to us. There is no other brand in the region that equals to the services that we deliver to customers. Our company offers the best solutions in the region and beyond. So many people in the region have the first-hand experience of using our fabricated products.
We have the best teams and machines for press brake bending. Michigan has several experts who offer these services to the residents. However, some of them have old school machines that will not give you perfect results. We have the best equipment for press brake bending in the region. The company also follows the set of industry standards to execute any project. Therefore, you stand to benefit in so many ways by using our press brake bending services.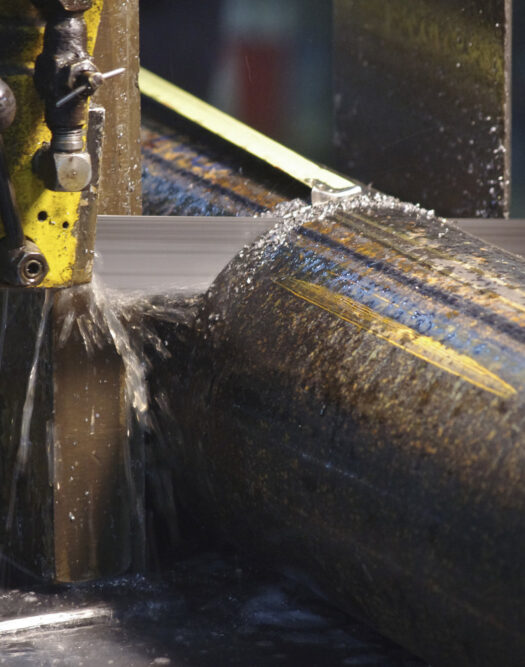 ISO 9001:2015
AS9100D
ISO 13485:2016
ISO 14001:2015
ISO 45001
Quality and customer satisfaction is our driving force. Our 3rd party ISO system audits are not only used for conformance but we also use them to increase our opportunities to improve. Our internal audits, completed by www.internalauditing.com, are used to complete the required annual audit of the system, but also provide us data on potential errors in our processes. IQC and Internal Auditing .com are our partners for our quality, safety, and environmental management systems. We actively use Lean Six Sigma to drive continuous improvement throughout our entire organization. We use Lean Six Sigma as a team-based model for problem-solving and as an individual model for rapid micro-improvements. Every member of our team participates. Maximum Potential, Inc. is our partner for Lean Six Sigma and Micro Improvements.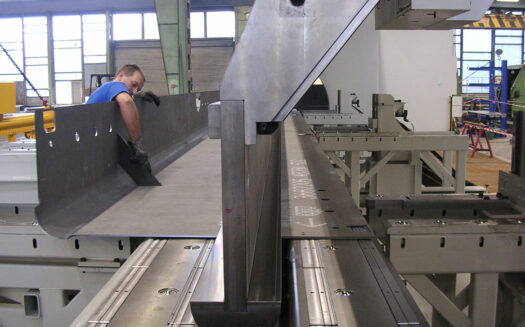 Press braking is a process of bending metals so that you can join the various parts to produce the desired results. The tool is most commonly used to bend the plate and sheet material especially the sheet metal. With this process, you will form predetermined bends by clamping the various workpieces between a matching die and punch. Our company has modern press braking machines that we use to work on various projects. You can trust us with this exercise because we have the right blend of press braking engineers and machines.
When making various metal products, it is normal to be left with very sharp edges. If you don't take the necessary steps to smoothen out these surfaces, it can be very dangerous to the people who use these products. No one wants to manufacture products that will lead to injuries among consumers. It explains why we offer sheet metal edge rounding services. The process smoothens out all these sharp edges so that the product is safe for use by human beings.
The process of using compression force to insert engineered fasteners on a metal surface is what we call hardware insertion. You can either do this before or after painting the metal pieces. With hardware insertion services, you will be able to reduce manual labor, increase production, and improve the quality through production. As a company, we boast of having the best specialists for metal insertion. We guarantee any customer who comes to us for these services of the best quality.
If you are in need of these items, it is advisable to come to us. We have the right combination of all the resources that you need to execute this task.
Given the quality of staff and equipment that we have, you can be sure of getting the best rates from our brand. To benefit from our services, feel free to call us today. We have a team that is ready to give you the best services all the time.
Our core offerings and services at Contract Manufacturing Specialists of Michigan includes, but is not limited to, the following below:
We service multiple cities throughout the state of Michigan. We provide all the services listed above, and much more in every city throughout Michigan.
If you don't see your city listed or a specific service listed, don't worry. All you have to do is contact us by either giving us a call or filling out our online contact form. Then we'll discover what are some of the top solutions for you, your business, and executing a solid solution.
See our city areas of service: